If Your Kid Plays High School Sports & They Are Not Reaching Their Potential Outside Of Sports, Or You Want To Ensure They Won't Become A Victim Of Themselves,  Here Is Your Chance To Give Them Leverage So That They Can Become Successful In The Game Of Life (Where It Really Counts).
Dear Parent,
Would you agree, your kid's future is your responsibility and not the coach or the teacher?
As you analyze each word here, you will shortly feel a sense of reflection on your kid as a Student Athlete and your vision for him or her when their playing days are over.  Hopefully, you will realize the seriousness here, because as you know in life there are no dress rehearsals.
Are these some of your goals?
Don't want to see your kid in a dead end job as an adult?
Don't want to see your kid struggling financially as an adult?
Don't want to see your kid in jail as an adult?
Don't want to have pay your kid's bills when they become an adult?
Don't want to see your kid be lazy as an adult?
Don't want to have your kid blame, rather take responsibility as an adult?
Don't want to see your kid addicted to drugs/alcohol as an adult?
Don't want to see your kid homeless as an adult?
Think back to when you were in high school…most likely you knew student athletes who were popular, they were outgoing, they excelled in sports…BUT…where are they now?
There are a lot of great Student Athletes who had much skill in sports, but outside of sports…in life…they shot air balls with their choices, they fumbled opportunities, they struck out having accountability,  in life…some "fouled out" in the game of life.  They fouled out because of:
1. Wasting a lot of energy without getting where they really want to go. One reason is because they didn't know where to go. They couldn't hit a target they couldn't see.
2. Not bothering to learn the rules and principles of self-improvement.
3. Hanging around the "wrong" crowd. The saying is so true, "Birds of the same feather flock together." They didn't understand they were the average of the five people they spent the most time with.
4. Not taking accountability for their actions. Winners make progress and losers make excuses.
5. Not having self-discipline. Self-discipline is to purposely do what they should be doing when they don't feel like doing it.
Let me ask you, why is your kid any different?
Before I explain any more, let me tell you a little about myself and why you should care.  My name is Cordell Davenport.  Basketball is my passion.  Self improvement is my lifestyle.  I am a local guy born and raised in Oakland, who graduated from San Lorenzo High School.
I remember starting Varsity my 10th, 11th and 12th grade year in High School.  My 12th grade we were once ranked as #2 in California.  We ended up losing in the final 4 of the State Finals.
I remember after high school, I gave up on basketball, and how through a unique opportunity, I regained my belief and confidence in myself and was able to achieve a lifelong goal of getting a Basketball Scholarship.
I remember playing Basketball in college, traveling back and forth to Nebraska, New Mexico, Kansas and Colorado for our conference basketball games.
I also remember, while in school, I had no idea on what I wanted to do with my life after basketball. I had no goals. I didn't know what I wanted to major in college. I didn't have a vision of what my life would be like once my playing days on a team was over. " I was not in the driver seat, I was just content being in the back seat looking out the back window."
Let me confess to you…
I used to only get good enough grades to be eligible to play basketball and not necessarily because I wanted to push myself to achieve academically.
I used to spend hours and hours playing video games and never read books to learn.
I used to not believe in myself because I didn't have positive role models whom I could learn from.
I used to be clueless on what I wanted in my future career, but more importantly with my life I didn't know who I wanted to be. I didn't know what I wanted to do. I didn't know what I wanted to have.
But it all changed for me…after college a friend gave me over 40 self improvement audio recordings that totally opened my eyes.  With those recordings I was introduced to concepts that slapped me around and at the same time put fire under my butt.  "When I changed, everything else changed."  I changed so much that I went from never reading, to going to the library and Borders Book Store, to look for more information…I got hooked on learning.  Although, I went to college and had a degree…the stuff I was looking at wasn't being taught in schools.  I changed so much that I even authored a book which can be purchased on Amazon.com
I also have started a company called Basketball To Success™ LLC www.BasketballtoSuccess.com.
What is Basketball To Success™:
The game of Basketball has fundamentals.  The game of life also has fundamentals for success.  It starts with knowing and applying self improvement principles.  Basketball To Success™ helps Basketball Student Athletes prepare for their future today through self improvement.  Once this solid foundation is set we provide resources that will deliver tools so that players can use Basketball as a ladder in life to go from Basketball To Success™.
I created my company to be different.  "If everyone is zigging I am going to zag."  My company Basketball To Success™ doesn't "think outside the box."  We "create the box."
Basketball To Success™ "Starting 5 Principles"
We COACH Basketball Players to develop the correct thoughts, beliefs, habits and goals to prevent them from "fouling out in the game of life!"
We PROVIDE Basketball Players and their families a system that allows for them to follow, to increase their chances of getting a NCAA Basketball Scholarship.
We INSTRUCT Basketball Players on how to "find" success because it leaves clues, success is predictable and not an accident.
We PREPARE Basketball Players to take control of their future careers so they can be financially independent.
We ENCOURAGE Basketball Players to always focus on their strengths.
Recognize….
Success is to know what you want and get it.  Success leaves clues.  Success is predictable, it is not an accident. The fastest way to success is to find people who are getting the results you want and study them.  Copy and paste what worked for them in their lives into your life.  If youth do what other successful people do over and over again, they will get what they get. They should learn from the experts, read their books, go to their seminars. As they get on the journey of learning and growing, they need to be on the lookout for: ideas, information and lessons. For them to become someone they never been before, they will have to do what they have never done before.
You were once in High School and you know that these years are very pivotal for your kid.  Before you know, they will be out of High School and be in the "real world."
A person can only claim they are surprised once, and after that they are unprepared.
If you see yourself as a parent that understands that life is not all about Sports you will really feel what I am saying when I say, the best way to prepare for the future is to create it today.
"Preparation doesn't begin with what you do.  It begins with what you believe.  If you believe that your success tomorrow depends on what you do today, then you will treat today differently.  What you receive tomorrow depends on what you believe today.  If you are preparing today, chances are you will not be repairing tomorrow."
John Maxwell
"The time to repair the roof is when the sun is shining."  John F. Kennedy
"I will prepare and someday my chance will come."   Abraham Lincoln
You don't realize it, but in the next few minutes you're going to learn about an event that you and your kid should both attend the Student Athlete Youth Momentum Conference (SAY Momentum)
I have learned how to use sports as a ladder in life for success and want for your kid to do the same.  To help with that transition, I have assembled a dynamite group of professionals who can provide you and your kid a great measure of knowledge that they can develop and enhance in their life.
Life is not all about Sports.  Student Athletes need to be aware of this and have a game plan.    The focus of SAY Momentum,  is not really about them as an athlete and their physical ability…the real concern is them as a person.
True your kid has to be accountable for their actions, but at times, you don't know what you don't know.  The event SAY Momentum, will expose you and your kid to things that were not on the "radar."
With your kid being in High School, by now they should have attended at least one athletic skills camp/event, that focuses on their physical performance.  But let me ask you, have you ever sent your kid to a "Life skills" camp/event that focuses on their mind in regards to their future after High School?  What about going to a seminar that you and your kid attend together as you both work on preparing for your kid's future?  I know the answer you haven't! Why? Because nothing like that doesn't exist…until now.  Now, you and your kid have the opportunity to attend the first of its kind conference, SAY Momentum.
SAY Momentum will expose you and your kid to ideas and lessons that will benefit them long term.
Topics and Presenters:
1. How to understand Athletic Identity in Student Athletes?   
Speaker > Dr. Mark Robinson
2. How to understand the NCAA Recruiting & Eligibility process?
Speaker > Erik Price
3. How to excel as a NCAA Student Athlete?
Speaker > Panel Discussion
4. How to become an entrepreneur?
Speaker > Sherry Jackson
5. How to maintain good credit and why is it important?
Speaker > Richard Patrick
6.  How to budget your money?
Speaker > Tommie Cleveland
7. How to invest your money?    
Speaker > Frankie Ross
8. How to gain an advantage in life through networking?
Speaker> Everett Glenn
9. How to overcome obstacles in life?  
Speaker > Cordell Davenport
Where:
San Leandro High Performance Arts Center
2250 Bancroft Ave.
San Leandro, CA 94577
When:
March 8, 2014
10am-3pm
Accommodations:
Pens and Notebooks will be provided for notes
Beverages and food are provided
Parking next door to theater
4 minute walk to Popeyes Chicken, 7-11, Starbucks, Subway, Chinese Food and Walgreens
Who is presenting?
Frankie Ross
Topic:  How to invest your money.
Bio:
San Francisco State University, BA in Radio & Television, 1978.
San Francisco State University, MBA, 1980.
Wealth Management Advisor, Merrill Lynch (1986-2012).
CFO, 100 Black Men of the Bay Area (1996-2001).
Co-Founder, Business Leaders United (2003-2007).
President, Bay Area Black Economic Council (2005-2010).
Chairman's Club, Merrill Lynch-Outstanding Performance (2000-2001).
Board of Directors, 100 Black Men of the Bay Area (1999-2003).
Board of Directors, Alameda County Food Bank (2000-2005).
Board of Directors, Black Economic Council (2004-02011).
Since 1986 Frankie has conducted hundreds of investment seminars and workshops on subjects such as investing and retirement throughout the San Francisco Bay Area. He works with both individuals and businesses on their financial strategy needs. He has always believed that his sole purpose is to serve his clients and to ensure that their interests are his highest priority.
His hobbies include golf, basketball, photography and tile setting. He has been a Walnut Creek, CA resident for 23 years.
Keith Young
Topic:  Panel discussion – How to excel as a NCAA Student Athlete.
Keith Young was raised in Columbus Ohio attended Mohawk Jr. /Sr. High School. He then went on to college at the University of Minnesota and the University of the Pacific (UOP) on a basketball scholarship. He graduated from UOP with a B.A. degree in African American Studies with additional studies in Business Management/Community Relations. While at the University of Minnesota he helped the basketball team to its first Big Ten Championship in over fifty years. A number of his teammates went on to successful careers as professional athletes in the National Basketball Association, Major League Baseball and the National Football League. Mr. Young played semi-pro basketball for two years before moving into a career of youth service and workforce development. Keith is a Certified Workforce Development Professional (CWDP) having received his certification from the National Association of Workforce Development Professionals (NAWDP). He is a graduate of the Leadership San Rafael program hosted by the San Rafael Chamber of Commerce.
Employment/Entrepreneurial/Community Service Activity
Keith served six years as the Program Director and then Executive Director of Operation Give a Damn (OGAD) in Marin City California. OGAD was a community based mentoring /education program. While at OGAD, Keith facilitated the growth of the agency by developing community service, youth entrepreneur, job preparation and sports programs for youth ages 10-18. He then took the position of Regional Coordinator for the Bay Area Youth Agency Consortium. In this role he served as a trainer and consultant to mentor/youth programs throughout the San Francisco Bay Area. During this time he also started his own business, Young Enterprises Ltd. which provides career coaching to student athletes, youth and adult job seekers. His next challenge was as the Workforce Development Manager at the San Francisco Chamber of Commerce. In this role Keith served as the Business Liaison for School-to-Career activities. His primary duties were to recruit business partners to provide work based learning opportunities for San Francisco high school /college youth and adult workers. He also served as one of the trainers for the School-to-Career program. Keith then served as the Regional Director at Joint Action in Community Service (JACS). JACS is a Department of Labor contractor that provides transition support services to Job Corps youth throughout the United States. Mr. Young became the Regional Coordinator at Jobs for California Graduates (JCG). JCG teaches employability/ retention skills to job seekers. Mr. Young was also responsible for providing follow up services to youth and adults in the JCG program. Keith currently serves as a Business Services Representative with the County of San Mateo, Workforce Development Division. He helps job seekers find employment and helps businesses meet their workforce development needs. Mr. Young was a part of the countywide Hurricane Katrina support team set up to help meet the needs of Gulf Coast families who relocated to San Mateo County.
Mr. Young is active in the community and has served on numerous local Boards of Directors and committees. Keith has served on the Boards of Directors at San Francisco Leadership High Charter School, San Mateo County Police Athletic League, Big Brothers and Big Sisters of San Francisco, The Box Project Hunger Program, Adopt a Family Program, the Seven Gallon Donor Club at the Blood Centers of the Pacific, Chair of NAACP San Mateo Branch Economic Development, Chair of NAACP Community Involvement Committee and a graduate of the San Mateo County Citizen's Academy. His most current community service activities are as a volunteer with Call Primrose Food Pantry in Burlingame California. Mr. Young recently founded A Helping Hand (AHH), volunteer program that collects food and clothing for distribution to local food banks and service organizations. A Helping Hand works primarily with the smaller food banks that have been hit the hardest during these turbulent economic times.
Basketball Accomplishments
High School
Member of Mohawk undefeated City League Championship Team
Selected to Mohawk High School Athletic Hall of Fame
All City Selection, Columbus City League
Second Team, Central Ohio All District Selection
Honorable Mention, Ohio All State Selection
First Team All Tournament Selection, Hoyle Tournament (PA)
College
Starting Guard, Minnesota Big Ten Championship Team
Three time PCAA Player of the Week, University of the Pacific
Semi-Pro
Two time All Star, San Francisco Summer Pro Am League
Community Service
Founder/Reading Volunteer, Ravenswood Child Development Center, East Palo Alto CA.
2009 Congressional Recognition Award, "Strength through Diversity." Congresswoman Jackie Speier.
2009 California Assembly Certificate of Recognition, "Mayor's Diversity Award." Assemblywoman Fiona Ma.
2005 California Senate Certificate of Recognition, "Workforce Development Job Creation."  Senator Joe Simitian.
Founder, "A Helping Hand (AHH) to address hunger issue in San Mateo County.
Seven Gallon Donor Award, Blood Centers of the Pacific.
2010 Bronze Award, Second Harvest Food Bank.
Dr. Mark Robinson
Topic:  How to understand Athletic Identity in Student Athletes.
In the beginning:
After graduating from Simi Valley High School in Southern California, Dr. Robinson attended City College of San Francisco where he received his Associate's Degree and participated in basketball and track and field. Dr. Robinson transferred to Indiana University, where he played basketball for legendary coach Bob Knight and received his Bachelors Degree in General Studies. Dr. Robinson fulfilled the requirements for his Master's Degree in Counseling and Guidance (Mental Health Track), also from Indiana University!
And then:
Dr. Robinson received his Ph.D. in Education with an emphasis in Sports Counseling from the University of Manchester while playing basketball for the Manchester Giants in England. He was the CEO of the Basketball Players Association, which is a players union designed to protect the interest of all players in the United Kingdom. His international basketball career covers a 12-year span and includes teams located in Central America, the Pacific Rim, and throughout Europe. After his professional basketball career, Dr. Robinson entered into a career in Higher Education. He has worked as a full-time tenured faculty member, Associate Dean of Students, Dean of Student Affairs, and Vice Chancellor of Student Development. He was awarded an American Council on Education (ACE) Fellowship and completed the Harvard University Institute for Educational Management (IEM) program; designed for future leaders in higher education!
Most Recently:
Since 1997, Dr. Robinson has worked with high schools, colleges, professional athletes, educational institutions and foreign governments in order to help students and athletes succeed. Dr. Robinson is one of the leading academics and practitioners in the Personal Player Development industry. Dr. Robinson has a unique ability to communicate with athletes from a variety of sports at all levels and provide maximum growth. As the Lead Consultant and Founder of Personal Player Development Magazine, Dr. Robinson has established the industry's only online magazine (www.ppdmag.com), dedicated to the personal development of athletes and helping professionals. He also developed a system to implement these principles; the Personal Player Development Advantage™
Erik Price
Topic:  How to understand the NCAA Recruiting & Eligibility process?
Associate Commissioner, Compliance
Erik Price joined the Pac-12 Conference in October 2002 after spending seven years in the Office of the Faculty Athletics Representative at the University of California, serving as Senior Administrative Analyst (1994-2000). Promoted to Associate Commissioner in July of 2013, he is primarily responsible for the Conference's compliance program, which includes rules education, and monitoring and interpreting NCAA and Conference rules for all Conference members.
Assistant Commissioner in February of 2006, his responsibilities include assisting the Compliance and Enforcement staff in monitoring and applying NCAA and Conference legislation. He coordinates the Pac-12 Student-Athlete Advisory Committee (SAAC).
A native of Berkeley, Calif., he is a 1989 graduate of Columbia University with a degree in economics and received a master's degree in journalism from the University of California in 1991.
He and his wife Paula are the parents of two children, Sasha and Ben.
Sherry Jackson
Topic: How to be an entrepreneur?
Sherry Jackson (also known as Sherry J.) has more than 25 years of business experience in the professional services sector. Sherry has worked at PricewaterhouseCoopers, one of the largest accounting firms in the world, where she honed her tax skills.  She has also worked at several regional CPA firms in the SF Bay Area and now focuses primarily on governmental accounting for City Governments.
Over the years, Sherry has started several different business entities including real estate partnerships, hospitality ventures and professional billing services.  She is the owner of Jackson Business Enterprises, which provides consulting services for businesses as well as tax planning and executor services for estates and beneficiaries.
She started her education at Heald Business College, receiving her Advanced Diploma in computer programming and thereafter completed her BA in Accounting at the University of Phoenix.  Later Sherry resumed her education and completed her Masters in Taxation at Golden Gate University and is also a licensed CPA for the State of California.
In her spare time Sherry likes to spend time with her family and enjoys gardening.  She loves to travel to international destinations around the world and has traveled to Japan, Prague, Kenya, Ghana, South Korea, Beijing and Israel and is looking forward to exploring South Africa and Zimbabwe this summer.
Everett L. Glenn
Topic: How to gain an advantage in life through networking?
Everett L. Glenn is President of ESP Education & Leadership Institute, a 501 (c) (3) non-profit organization. The mission of the Institute is to help Black male student-athletes, whose athletic talent fuels the collegiate and professional sports capital-generating pipeline, become true beneficiaries of the financial harvest they have helped to create, and help diverse businesses and professionals have comparable visibility and access to the $500 billion per year sports industry's spend on goods and services.
Before launching ESP, Mr. Glenn was President of Entertainment & Sports Plus, a Southern California-based athlete and entertainer management firm that represented professional athletes and entertainers in contract negotiations and provided accounting, banking, endorsement,financial, marketing, public relations and personal and professional development and training services to its clients. Mr. Glenn burst onto the sports scene in 1983 when he negotiated the richest contract for a rookie wide receiver in NFL history and the first lifetime income contract in NFL history for Olympic sprinter/hurdler and University of Tennessee All-American Willie Gault. Over the years, Mr. Glenn has directed the affairs of over 40 athletes and entertainers including 3 NFL Hall of Fame inductees (Richard Dent, Jerry Rice and Reggie White), as well as 2-time Big-10 MVP, NBA Rookie-of-the-Year runner up and current No. 1 CBS college basketball analyst Clark Kellogg.
Over the course of his career Mr. Glenn has directed the affairs of 13 other 1st selections including Gill Byrd (Chargers Hall-of-Fame) and John L. Williams as well as Grammy Award winning trumpeter Terrence Blanchard who has written the musical score for all of Spike Lee's films and saxophonist Donald Harrison. For the past 5 years, Mr. Glenn has been a member of the Advisory Board of the Graduate Sport Management Program at California State University at Long Beach.
Before launching his sports & entertainment career, Mr. Glenn was a corporate attorney specializing in commercial and real estate matters first with the Cleveland, OH firms of Guren, Merritt, Sogg & Cohen and Benesch, Friedlander, Coplan & Arnoff and then with the San Francisco firm of Heller, Ehrman, White & McAuliffe.
Mr. Glenn's legal career has also included stints in government service. As the first Black attorney in the Office of the City Attorney for the City of Long Beach, Mr. Glenn took the lead on ensuring compliance by developers with Section 3 of the Housing and Urban Development (HUD) Act of 1968 on over $150 million in affordable housing projects. Mr. Glenn also authored the Small Business Enterprise Program for the Port of Long Beach, the nation's busiest port, to promote participation of small and very small business concerns in Port spending. For the fiscal year ended September 30, 2013, the program resulted in the awarding of 60% or over $45 million in construction and planning contracts for small businesses. As a Senior Attorney with the Resolution Trust Corporation, the federal agency established to manage the disposition of over $195 billion in assets, Mr. Glenn developed the strategy for terminating letters of credit in 76 mixed-housing, commercial and retail bond-financed projects, in connection with the winding up of the affairs of the receiverships for 16 thrifts, enabling the government to avoid $628 million in funding obligations.
A 1974 graduate of Oberlin College, Mr. Glenn received his law degree from Case-Western Reserve University in Cleveland, Ohio. Mr. Glenn is a member of the State Bar of Ohio and California. Until 2012, Mr. Glenn was a certified contract advisor by both the NBA and the NFL Players Associations.
Tommie Cleveland
Topic: How to budget your money?
Tommie Cleveland manages a Wells Fargo store and leads a team of 20 in delivering an outstanding experience to our customers and community every day. Tommie began as a personal banker working his way up to his present position. Prior to joining Wells Fargo he'd worked with Verizon Wireless in a sales and service role.
Complementing his role as Store Manager, Tommie facilitates Hands on Banking financial education sessions in the community.  He is also a food bank volunteer and serves on the board and finance committee for his church.
A native of Los Angeles, Tommie had also lived in Las Vegas before making his home in the bay Area.
How much is SAY Momentum?
To have your kid learn this material on their own, would not be an overnight thing.  There is a lot of information out there, it can be intimidating and be overwhelming on where to start and what steps to follow.
Don't worry, the cost is much less than you think.  Especially if you compare what Seminar prices go for, especially if you consider how much it is to go to a professional sporting event, or even going to a movie.  Plus, there is no seminar like this that exists.  If you can find a better event, don't invest in this event, however, I am telling you, you will look and look, but you seriously won't find anything out there like this event.
The investment is $40 per ticket.
The event will not only benefit your kid, but you too will gain some new insight.  Being present will help you stay on the same page with your kid and to help them be accountable.
My promise:  Your kid will leave with the desire to seek information outside of school that will help them achieve success in the game of life.  They will do this by seeking out books, audio books and Youtube videos.
Risk free:  If you're not satisfied you will have a 30 day money back guarantee! If you really feel that SAY Momentum has been a waste of time and it has not benefited your kid, you will get a full refund, no questions asked. If that is truly how you feel, I will respect that and reimburse you.
To get your full refund is contingent of a simple request.  Email me at Cordell @ BasketballToSuccess dot com
In the email simply state:
1. "My expectation of BTS Momentum was …"
2. "Instead I received…"
"Early bird gets the worm."
There are well over 200 Bay Area High Schools. This event will have Freshmen through Seniors in attendance of both boys and girls.  That means each High School easily has over 100  Student Athletes (from all the sports).  This event has limited seating of only 552 seats.  Since SAY Momentum is for the players and the parents…do the math… this event will fill up quick!
Act fast if you and your kid want in!
"Nobody cares more about your son's or daughter's future than you!"  Trust your gut and make the wise choice.  If you have paid for your kid to go to sports camps in the past to improve their results as an athlete, why not invest in your kid's results in the game of life, where it really counts?
Once you stretch a rubber band, it will never go back to its original shape.   The same principle applies with your kid's mind.
"If you can control a man's thinking you do not have to worry about his action. When you determine what a man shall think you do not have to concern yourself about what he will do. If you make a man feel that he is inferior, you do not have to compel him to accept an inferior status, for he will seek it himself. If you make a man think that he is justly an outcast, you do not have to order him to the back door. He will go without being told; and if there is no back door, his very nature will demand one."
― Dr. Carter G. Woodson, The Mis-Education of the Negro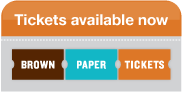 Thank you for taking the time to read this material.  Hopefully, you and your kid will be able to be present during SAY Momentum.
If you and your young athlete can not attend, please consider teaching your kid these 12 skills and if you don't know how to, find a book or seminar that can help do so.  These skills are powerful in life!
How to problem solve
How to ask questions
How to be creative
How to save money
How to sell
How to never give up
How to perform public speaking
How to lead others
How to make money
How to learn from mistakes
How to ask for help
How to see solutions
Sincerely,
Cordell Davenport
cordell@BasketballToSuccess.com
510-863-0740
P.S. Remember if you buy now you save money and guarantee seating.  Not only that…to attend is risk free!